I was once a naive 20 year-old voluntourist… How I manage to now work full-time in Cambodia and professionally volunteer on the side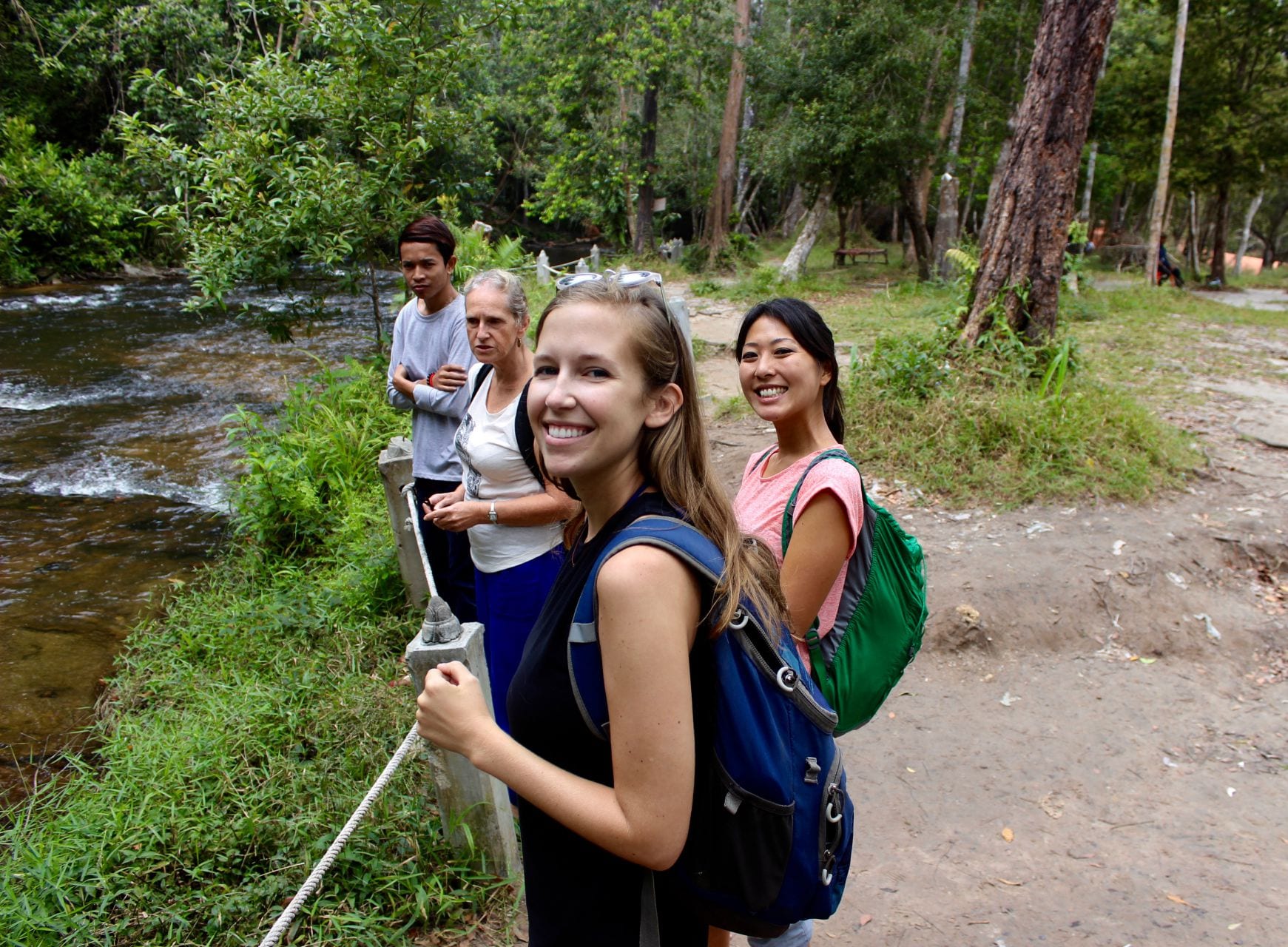 Seven years ago after the summer of my sophomore year at university, I was a naïve and curious 20-year old 'voluntourist' who traveled to Belize for two months with zero relevant skills to help out at a grassroots organization. While my heart was certainly in the right place and I had a keen interest in international development, in retrospect, I can see how misguided and harmful it could have been to the community at large. Sure, I enjoyed playing with the cute village kids, making crafts, and assisting in hunger relief programs (not to mention visiting Belize's glorious beaches) — but what impact was I really making and why did they accept me if I possessed no specific skills related to their organization?
Now, I volunteer part-time as the Communications and Social Media Manager for Professionals doing good (PDG), a social enterprise that empowers local organizations by matching them with skilled volunteer professionals. I also work full-time as the Education and Volunteer Manager at Journeys Within Our Community (JWOC), an education NGO here in Siem Reap. Yes, you heard that correctly! Not only do I work full-time but I am also a part-time professional volunteer. Why do I do this and how do I find the time? Easy, because my passion for sustainable and professional volunteering and helping to build the capacity of local organizations makes all of this hardly seem like 'work.' I also really enjoy making connections with and meeting volunteers from all over the world and helping them to harness their expertise as a force for good.
A little about my backstory, I moved to Cambodia in September 2016 after completing my Masters degree in International Development from a university in Belgium. I knew I wanted to work in the field and satisfy some wanderlust before ultimately returning back home to the U.S. and Cambodia soon became my number one choice when applying for jobs. I had the chance to travel here 4 years ago while living and teaching in China and fell in love with the country and its people. Khmer culture, their resilience after years of conflict, and the warmth and kindness I felt here was unparalleled to anywhere else (and I've traveled to over 25 countries!) Sure, it comes with its challenges living here (monsoon season, certain cultural norms..) but I have never regretted my decision to relocate and build a stepping stone in my career in this lovely country.
With my education and non-profit background, I accepted the job as Education and Volunteer Manager partly because I was impressed with their free education model and volunteer strategy of only seeking skilled professionals. I spent months in graduate school researching and writing about the ill-effects of 'volunteerism' and orphanage tourism specifically in Cambodia so this was crucial for me. Through working at JWOC, I met Luisa, the founder of PDG and current JWOC board member and was inspired by her passion for sustainable professional volunteer recruiting and matching. Our interests and passions aligned in that we both wholeheartedly agreed on the fact that skilled international volunteers only add value to the community here in Siem Reap if they are actively training and building the capacity of the staff at the organization they are at. Sustainability is key and without it volunteering can turn into one-off projects that do little good to build up the organization and its team.
While my plate may be full juggling these two jobs, I'm happy to be able to lend my skill-set to these two amazing organizations because I believe in their mission and principles in that empowering the local community in a nuanced and ethical way is key to responsible and lasting development.
If you want to learn more about Professionals doing good or find out about how you can lend your skills and talents to impact the community here in Cambodia, follow our page and email us at [email protected] for more information.