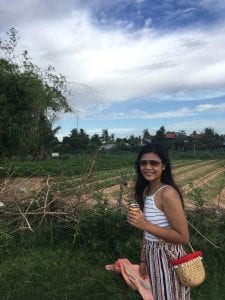 Helen is one of our recent volunteers who has recently gone back home to Hong Kong after volunteering in Siem Reap. Furthermore, Helen has now officially joined Professionals doing good as our Recruitment and Partnership Manager! Let's hear what Helen has to say about her time volunteering in Cambodia.
Hi Helen! Tell us a bit about your background.
I grew up in mainland China and now I am an undergraduate student in Hong Kong, studying English language education. My passion for education has motivated me to spend the past 3 years doing volunteer teaching in China, Thailand, Indonesia and Tanzania. Organising voluntary work has helped me realise the value of my life and has lead me here to Cambodia, where I'm recruiting volunteers for meaningful projects. The goal of my career is to connect human resources, especially in the education field, with projects that really need them. During the time I spent in Cambodia, I realised that Chinese teachers are highly sought after, so I was able to apply my industry-specific knowledge and utilise my network to to provide institutions with the best possible resources.
What motivates you to keep volunteering, and how did you get started volunteering with Professionals doing good?
I have always been committed to volunteering, spending all my breaks from university doing so. In the past, I have applied for other volunteering projects, such as 'little friendly farm' projects in Thailand, so when I saw a project posted by Professionals doing good that seemed suitable for me, I didn't hesitate to apply for it.
Doing volunteer work enriches my life experience, broadens my career opportunities and allows me to continually expand an international network of friends and colleagues.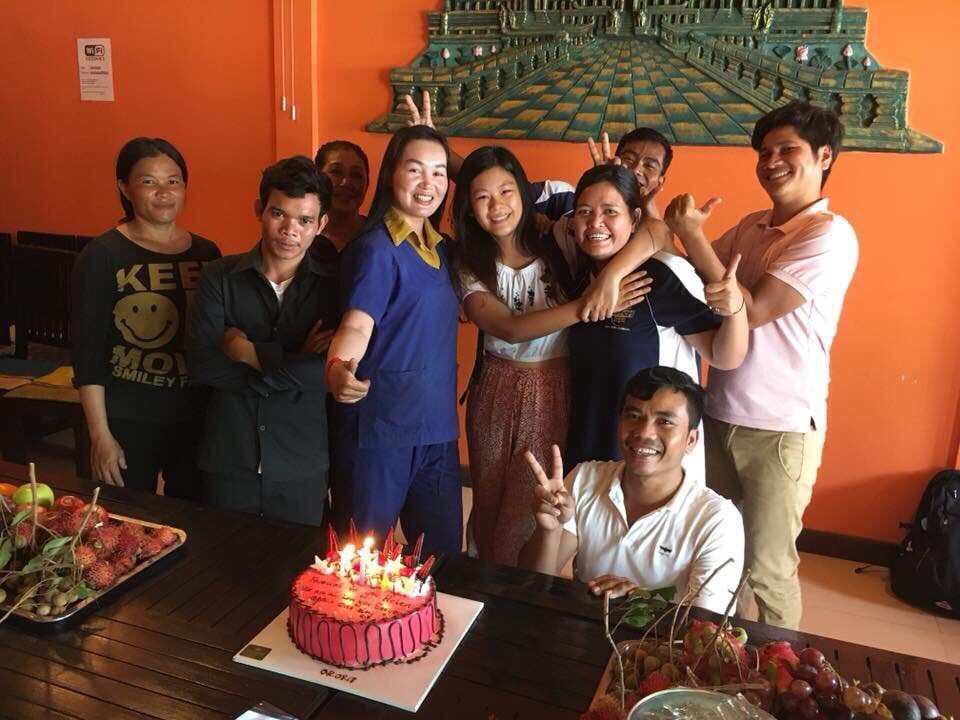 Did you anticipate that this volunteering position would help your future career? If so, how? Did this experience meet your expectations?
I saw this volunteering position as an excellent chance to challenge myself in a different industry and to consider my own potential within a field that was new to myself. The position exceeded my expectations by allowing me to experience a range of industries, such as PR, NGO collaborations and voluntourism. I learnt how to work within organisations with different cultural backgrounds, such as New Hope Cambodia, as well as small social enterprises, such as Pdg. After this experience, I have become more open-minded and more willing to take on challenges.
Do you have any advice for people who are considering volunteering in Cambodia?
Volunteering in a local cooperative may seem like a big challenge, especially in terms of its organisation, but you should take this as a great opportunity to take on the responsibility of leadership. The social environment in Cambodia may be unexpectedly active, but always focus on the job and make the most of the excellent opportunities.
If you'd like to have a unique experience while making a difference like Helen did, contact Professionals doing good for more information at [email protected].
If you find this article interesting, please share it with others and help us spread the word about Professionals doing good!